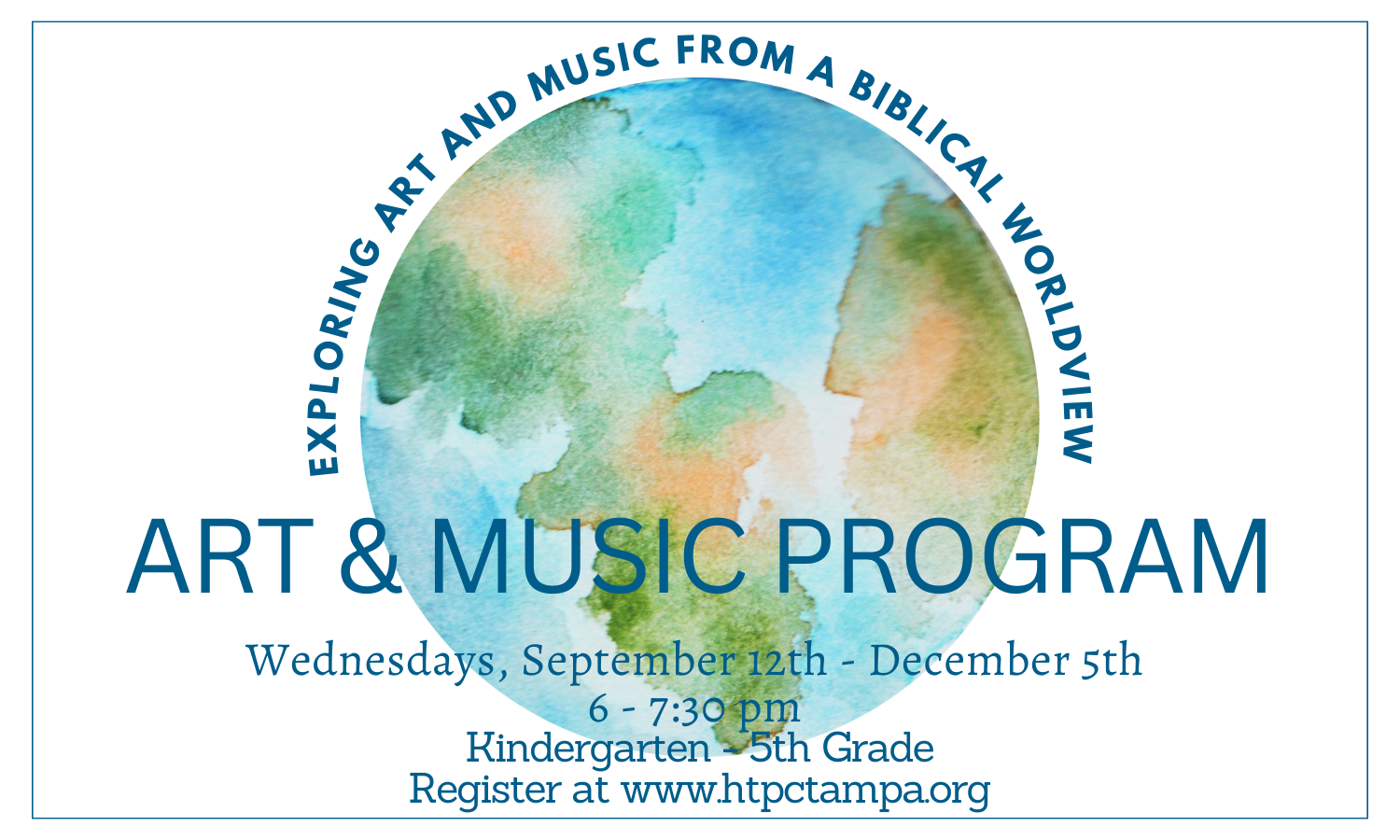 Children's Arts & Music Program
Children, Kindergarten – 5th Grade meet from 6:00pm – 7:30pm. We will be exploring the history and traditions of art and music from countries around the world and how to approach, understand, and appreciate them from a biblical perspective.
Schedule: Wednesdays from September 13th through December 6th. We will not meet November 22nd.
Register by clicking here.
Contact Sarah Fisher